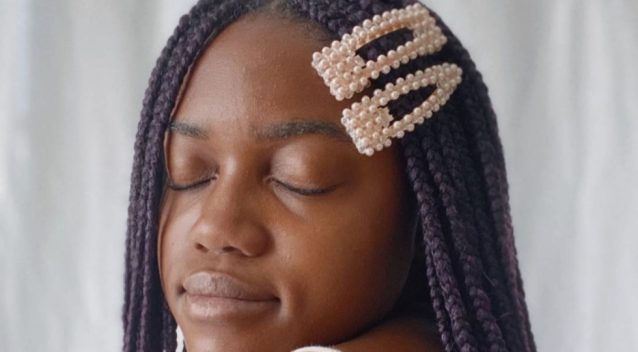 As a woman, you may like to change up your look every so often. One way to do this is by adding hair jewelry. This type of jewelry can add a touch of glamour and style to any outfit. However, before you start wearing hair jewelry, there are a few things you need to know. In this blog post, we will give you tips on how to wear hair jewelry and achieve a beautiful look. Read on for more information!
Creative ways to wear jewelry for hair
Do you want to add a little bit of sparkle to your hair, but don't know how to wear hair jewelry? Here are some tips and tricks for a beautiful look. First, choose the right type of jewelry for your style. If you have short hair, try a clip or headband with sparkly stones. If you have long hair, try a tiara or headband with flowing feathers. Next, make sure the jewelry matches your outfit. For example, if you're wearing a black dress, choose silver or gold jewelry. Finally, be careful not to overdo it. A few pieces of hair jewelry can add glamour and elegance to any look, but too much can be overwhelming.
Hair jewelry is a popular way to add some flair and color to your hair. You can find all kinds of sparkly things, from bobby pins and barrettes to headbands and combs. Wearing hair jewelry is easy, but it's important to take certain precautions so that you don't damage your hair or get hurt. Here are a few tips for wearing hair jewelry:
Choose quality products that are made with safe materials. Cheap plastic barrettes can pull out your hair more easily than high-quality metal ones, which won't cause any damage. Similarly, be sure to choose sturdy bracelets and necklaces that won't snap on you while you're wearing them.
Avoid anything that's too tight or will yank on your hair. If you need to pull your hair into a ponytail, don't use a bow or something else that could easily get caught and cause pain or damage to your hair. Keep in mind that metal, wire, and rubber can all be very strong and may cause harm if they are jerked around while they are attached to your hair.
Don't forget the importance of moisturizing the skin on your scalp after wearing hair jewelry for any length of time. Things like bobby pins, combs, and barrettes can rub against your scalp without you even realizing it—if this causes your scalp to become dry and itchy, you may not be able to wear hair jewelry for longer than a few minutes without experiencing discomfort.
If you're wearing decorative combs or headbands, remember that the weight of these items can pull on your hair if they are heavy or positioned too far back on your head. Pay attention to how these items feel when you put them in place so that you can avoid excessive strain and breakage.
Wearing hair jewelry is a great way to add some fun style and color to your look, but always use caution when doing so so that you don't cause permanent damage.
Hairstyles to show off your jewelry
Hairstyles are one of the best accessories to show off your jewelry, whether it is a statement necklace or an expensive set of earrings. There are plenty of different styles you can embrace depending on what kind of jewelry you want to promote and how dramatic you want the hairstyle to be. Choose the right hairstyle so that all eyes will be on your jewelry when wearing them!
Curly updo
If you're looking for something a little more formal or have lots of necklaces that need showing off, consider a curly updo with plenty of volume at the crown. Gather hair loosely in back and pin tightly into place, leaving out tendrils in front if desired. Make sure not to leave any hair down around your neck so that your jewelry can really stand out.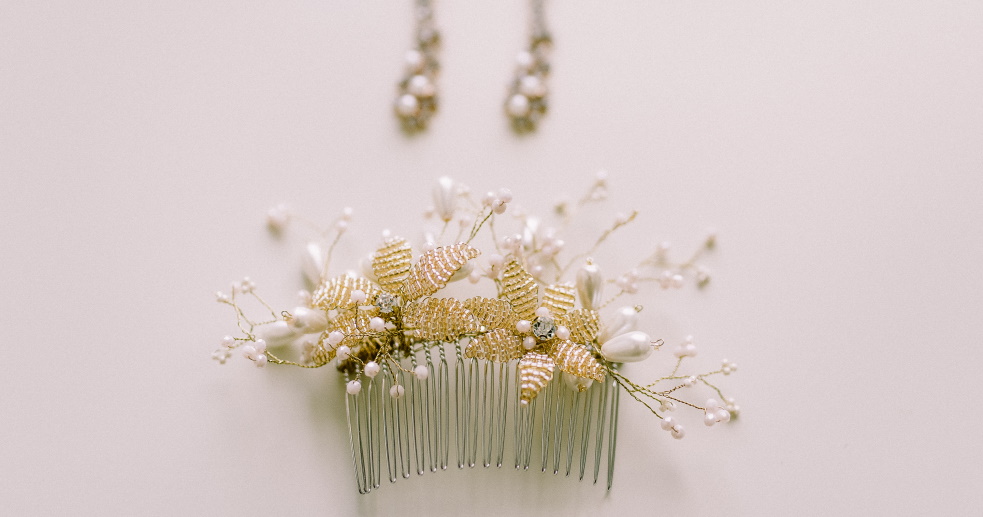 Sleek Ponytail
For a more casual look that still shows off your favorite necklace, try a sleek ponytail. Pull hair back into a tight ponytail at the nape of your neck, making sure to smooth down any flyaways for a sleek look. You can leave a few strands out in front if you want, but make sure the majority of your hair is pulled back so that your necklace can take center stage.
Braided Crown
This hairstyle looks complicated but is actually quite simple to do. Start by parting hair down the middle and creating two equal sections. Braid each section loosely, then wrap around your head and secure in place with bobby pins. This style is perfect for showing off dainty, delicate jewelry.
Side Braid
A side braid is another great option for promoting your jewelry, especially earrings. Begin by french braiding your hair along one side of your head, starting at the temple and working back. Secure the end of the braid with a clear elastic, then wrap a section of hair around it to cover up the elastic and create a more polished look. Gently pull on the braid to make it fuller, then spray with hairspray to keep it in place.