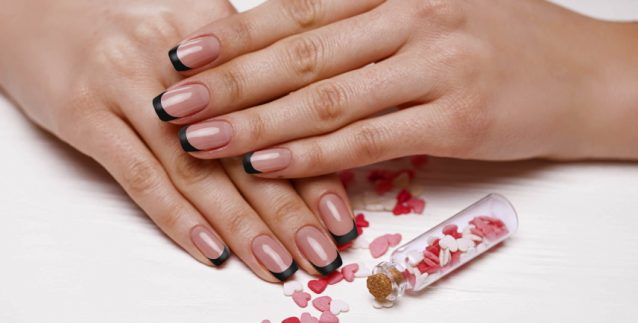 If you're looking for a chic and professional look, black French tip nail designs are the perfect option. There are many different ways to create this style, so you can find one that fits your personality and taste. You can use various colors to create the tips or keep them all black for a sleek look. These nails will make you stand out from the crowd regardless of what design you choose.
Black French tips: how to add style and glamour to your nails
If you're looking for a chic and elegant nail design, look beyond the classic black French tip. This timeless style is perfect for any occasion, whether you're headed to the office or on a night out on the town. And, with so many different ways to wear it, you're sure to find a perfect look for you.
To get started, paint your nails with a nude polish. Then, using a black striper brush, create a thin line along the edge of your nail. Next, fill in the rest of your nails with black polish. Finally, top it off with a clear top coat for extra shine and protection.
If you want to add a little something extra to your french tip, try adding a thin band of glitter along the edge or accenting it with a few rhinestones. You could also choose to go for a bolder look by painting multiple lines in different colors.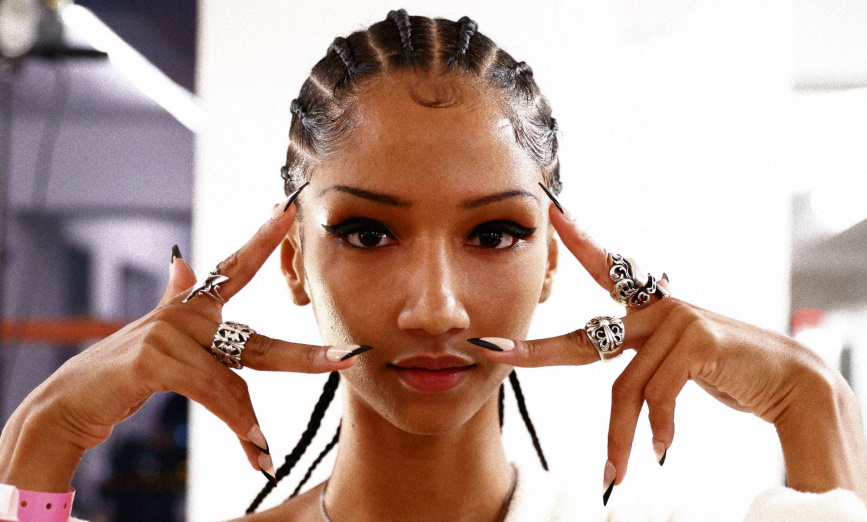 If you're looking for something even easier, try using nail stickers instead of freehanding your french tips. This will help ensure that everything is symmetrical and looks perfect every time you wear them.
As you can see, there are many ways to create fun and unique black French tip designs. But, no matter which one you choose, be sure to let your personality shine through!
How to do a black French tip manicure at home?
If you're looking to add a touch of sophistication to your nails, look no further than the black French tip manicure. While it may seem like a daunting task, doing a black French tip is quite simple and only requires a few basic supplies. Here's everything you need to know about doing a black French tip manicure at home.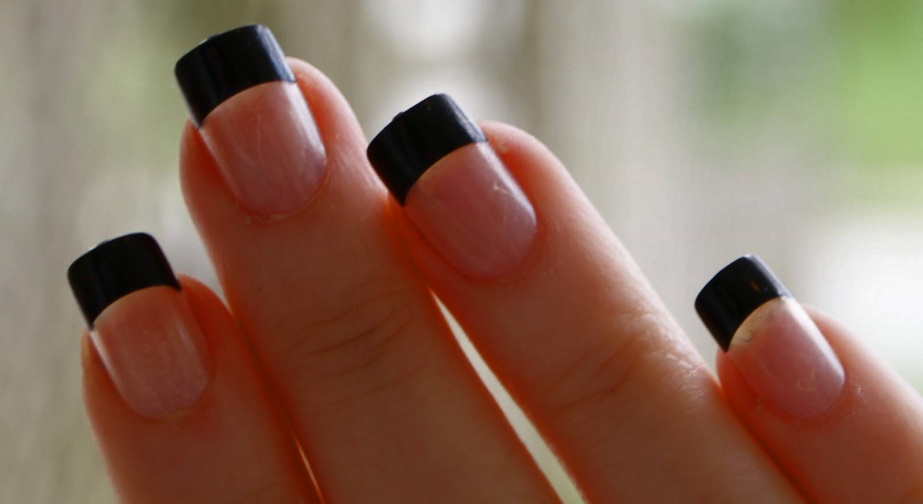 What You'll Need:
Base coat
Black polish
Top coat
Nail art brush or toothpick
Q-tip (optional)
Instructions:
Start by applying a base coat to your nails, which will help the polish adhere better and prevent staining.
Next, paint your entire nail with black polish, except for the very tips. Allow the polish to dry completely.
Once the black polish is dry, it's time to create the French tip. To do this, use your nail art brush or toothpick to make a small, diagonal line at the tip of your nail.
Finish off by painting over the entire nail with a top coat. If you made any mistakes while creating the French tip, no worries! Just dip a Q-tip in some nail polish remover and carefully fix any imperfections.
And that's it! You've now successfully created a chic black French tip manicure.