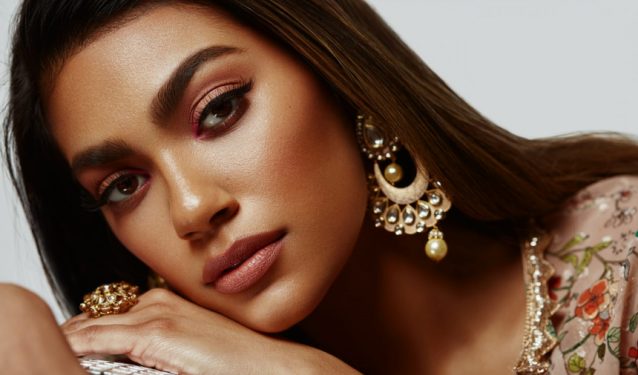 There's no need to spend a fortune on professional makeup when you can easily achieve the perfect blended look at home. With these tips, you'll be able to create a natural and polished appearance that will last all day long. Start with a good foundation, blend your colors well, and finish with some setting powder and you're good to go!
Blend your makeup flawlessly
One of the most difficult things to master is getting a perfect blend when it comes to makeup. For example, if your foundation is too light or your blush is too dark, it can ruin your whole look. But with these helpful tips, you'll be able to get flawless blended makeup every time!
Choose the right foundation. If you have dry skin, opt for a liquid or cream foundation. For oily skin, powder foundation is best. And if you have normal skin, you're lucky enough to be able to use either type of foundation!
Apply your foundation with a damp beauty blender. This will help to create a smooth and even finish.
Use concealer only where you need it. Don't Cake it on! Be sparing with your concealer use and only apply it to areas that need extra coverage.
Set your foundation with a translucent powder. This will help keep your foundation in place and prevent it from creasing or smudging.
Choose the right blush. If you have fair skin, opt for a pink or peach blush. For medium skin, go for a coral or apricot shade. And if you have dark skin, try a plum or mauve blush.
Apply your blush to the apples of your cheeks and blend outward.
Use a bronzer to contour your face. A simple way to do this is to create a 3 shape on each side of your face. Then, start at your forehead, bring the bronzer down to your cheekbone, and sweep it along your jawline.
Highlight the high points of your face with a shimmery powder or cream. Apply it to your brow bones, the tops of your cheekbones, and down the center of your nose.
Finish off your look with a nude or pink lip color!

Blending technique for eyeshadows
The blending technique for eye shadows is an essential skill to master to create a flawless makeup look. Luckily, it's not as hard as you may think with the proper tools and practice. Here are a few tips on blending your eyeshadows effectively:
Choose the right tool for blending. A good blending brush will help you achieve flawless results every time. For example, an angled shadow brush with natural bristles works well for applying and blending your eyeshadow, while a fluffy crease brush can be used to soften harsh lines or apply color more precisely in smaller areas of the eye. In addition, look for brushes made from high-quality materials like goat hair and synthetic fibers to hold their shape over time and provide a smooth, even application.
Use the right amount of eyeshadow. When it comes to blending, less is more. Start with a small amount of eyeshadow on your brush, and then build up the color as needed. It's much easier to add more shadow than to fix a muddy or blended look that has gone too far.
Use a primer before applying eyeshadow. This will help your shadow go on evenly and prevent it from creasing or fading during the day.
When applying your shadow, use light, feathery strokes to blend colors. Wet your brush slightly before dipping it into eyeshadow for a more intense effect. This will pick up more pigment and give you a more dramatic look.
The trick to applying multiple colors is knowing what goes where. When blending browns and neutrals, start with the lightest color in the inner corner of your eye and blend outward toward the middle of your lid. Next, add a midtone shade to the outer third of your eyelid, bisecting it diagonally from your crease to just above your lash line. Finally, add another layer of shadow or liner over the top to create depth along your lash line and the outer corner of your eyes for added definition.